Christian Deeper Learning Presents
2022 Deeper Learning Institute
Deeper Learning in Christian Schools
June 19-24 – Boston, Massachusetts Area
Register
Deeper Learning invites our students to be engaged in God's story, equips them to play their unique role, and empowers them to apply knowledge and skills to produce real work that meets real needs of real people.
Is this institute for you?
Do you want to deepen your thinking about what Christian education looks like not only in chapel and Bible class, but in curriculum, instructional practices, and assessment in all subjects?
Are you a teacher, instructional guide, principal, or someone interested in innovation, creativity, and teaching practices that engage all students?
Do you desire to go beyond commercial textbooks to design curriculum that forms the self and shapes the world?
Would you like to learn assessment strategies that equip students to take responsibility for their own learning?
If you answered yes to any of these questions, you should attend this institute!
Register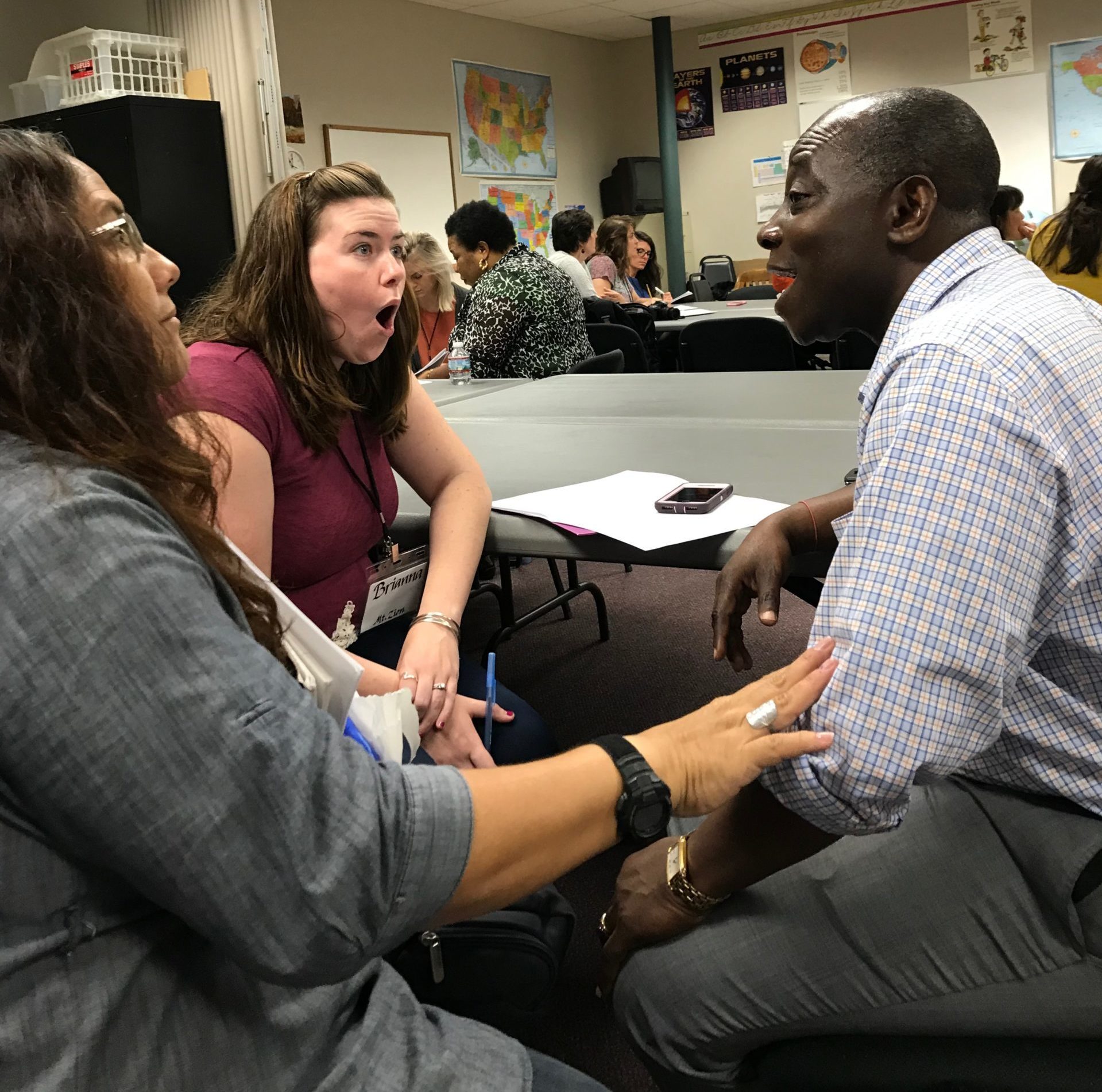 Come to Deeper Learning Institute 2022 to Learn About
How to define your Christian values and move them from the posters on the walls into the minds, hearts, and behaviors of your students.
How to design curriculum that provokes complex thinking, inspires beautiful work, and forms students into the character of Christ.
How to plan lessons that engage students as active participants - making creative connections and constructing meaning together in accord with God's word.
How to use assessment to help students learn, grow, and take responsibility for their own progress. They work as if for God, and not for grades.
"I will forever be grateful for Deeper Learning! It completely changed my perspective on teaching and has brought a joy and desire for exploring further what it means for all of us to be image bearers and part of God's greater narrative!

C. M., Norfolk Christian School
Steven Levy has spent 27 years in the classroom and 20 consulting for Expeditionary Learning (EL Education). He is now a Senior Fellow at the Center for the Advancement of Christian Education (CACE), offering independent consulting to Christian schools. He has been honored with numerous awards, including the Massachusetts Teacher of the Year and Disney National Elementary Teacher of the Year. He has written various articles for educational journals, and his book, Starting From Scratch, tells stories of his classroom adventures.
Joanna Levy has been a parent, classroom assistant, classroom teacher, instructional coach, and principal of New Covenant School, in Arlington, Massachusetts, where she continues to serve as spiritual director. In her work beyond New Covenant School she supports teachers in designing engaging curriculum that serves an authentic audience, meets academic standards, and fosters discipleship in the students. Her passion is to inspire and equip educators to create an intentional culture that develops practices in their schools in which both students and teachers desire to become more like Christ.
She offers workshops to teachers and administrators on character growth and spiritual formation and co-facilitates a master class on Christian Deeper Learning with her husband, Steven.
Course Time Schedule
Sunday, June 19: dinner 6:00 p.m.; opening session 7:00 p.m. – 9:00 p.m.
Monday through Thursday: 8:30 a.m. – 4:00 p.m.
Friday, June 24: 8:00 a.m. – 12:00 p.m.
Optional evening activities
Rolling Ridge Retreat and Conference Center
660 Great Pond Road, North Andover, MA 01845
Thank you for your interest. Registration is full.
Frequently Asked Questions